Veneers – Chevy Chase, MD
The One-Stop-Shop Treatment for Addressing Smile Imperfections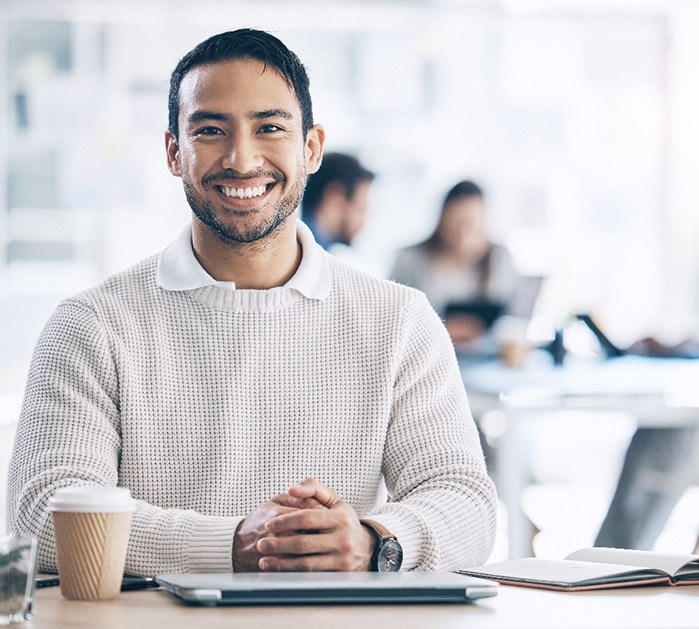 Very few adults have a smile that's bright, undamaged, and symmetrical. Whether that's due to an accident, genetics, or poor oral hygiene habits, teeth that are imperfect can take a toll on your confidence and self-esteem. Many people don't realize just how much of an impact a smile they don't feel proud to let show has on their life until they address the flaws with veneers in Chevy Chase. Fixing dental imperfections with this versatile cosmetic treatment can breathe new life into your smile and give you one worth showing off.
Why Choose Avant Dentistry for Veneers?
Cosmetic Dentist with 15+ Years of Experience
100% Personalized Treatment
Modern, Comfortable Dental Office
What are Dental Veneers?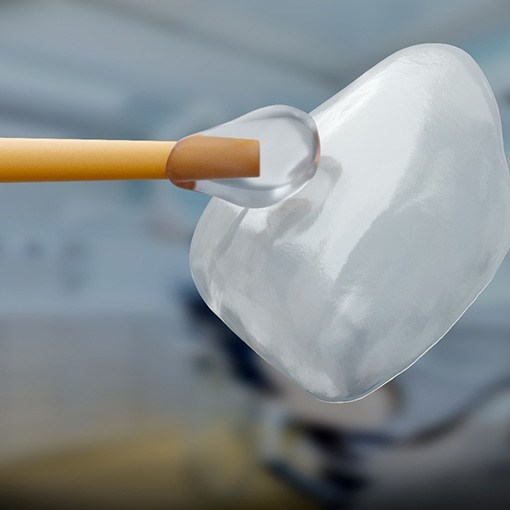 Dental veneers are thin, durable sheaths that are individually designed to fit over the visible surface of teeth that are gapped, misaligned, damaged, or discolored. They're typically crafted from materials like ceramic and porcelain because these can be customized to mimic your natural tooth enamel, making your veneers look virtually indistinguishable from your other teeth. Because each veneer is made separately, this treatment is highly customizable, allowing you to restore your entire smile or just a few unsightly teeth, depending on your goals.
The Process of Getting Veneers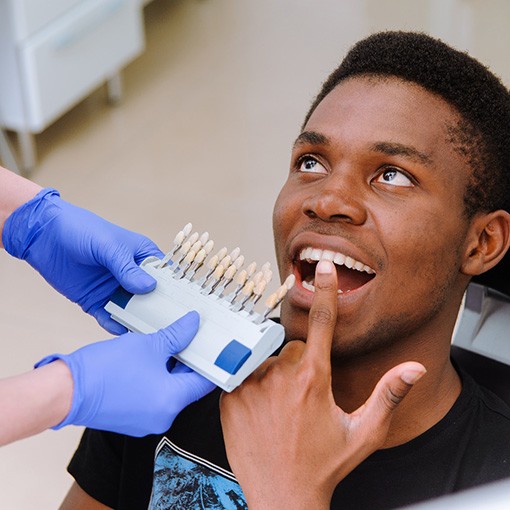 When you get dental veneers from your cosmetic dentist in Chevy Chase, Dr. Yu, you can expect the process to take place over the course of two to three appointments.
The Consultation. During your consultation, Dr. Yu will discuss your smile goals with you and examine your mouth, making sure that no lingering oral health problems need to be addressed before moving forward with the treatment and ensuring that you're a good candidate. She'll then collaborate with you on your treatment plan so you know exactly what to expect from the process.
Preparing the Natural Teeth. To accommodate your veneers, a small amount of your natural enamel will be removed.
Capturing Impressions. We'll capture a digital impression with our iTero 3D imaging computer to send off to our dental laboratory to craft your veneers.
Placing Temporary Veneers. To protect your prepared teeth and give you a good idea of what your final results will look like, we'll place temporary veneers.
Removing the Temporaries & Placing the Permanent Veneers. As soon as we receive your permanent veneers from our dental laboratory, we'll call you in to remove your temporaries and place them. Before cementing them onto the teeth, Dr. Yu will closely examine them and make sure they meet her high-quality standards.
The Benefits of Veneers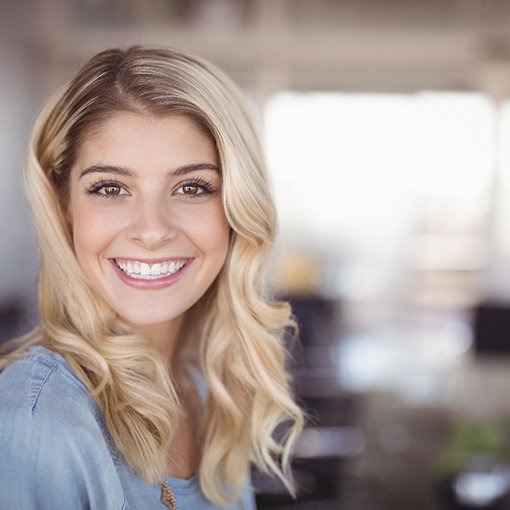 Dental veneers have a wide range of benefits to offer, making them a popular cosmetic solution for countless patients looking to address multiple imperfections with a single treatment. Some advantages of choosing veneers include:
Can be crafted from stain-resistant dental porcelain
Versatile treatment that can be used to address mild, moderate, or more extensive cosmetic cases
Ability to last 25+ years with the proper care
Natural-looking and feeling results
Get results in as few as two appointments
If you would like to learn more about veneers and whether they're a good cosmetic solution for your needs, please don't hesitate to give our friendly team a call and schedule a consultation!