Replacing Missing Teeth – Chevy Chase, MD
Enjoy a Full Set of Pearly Whites Again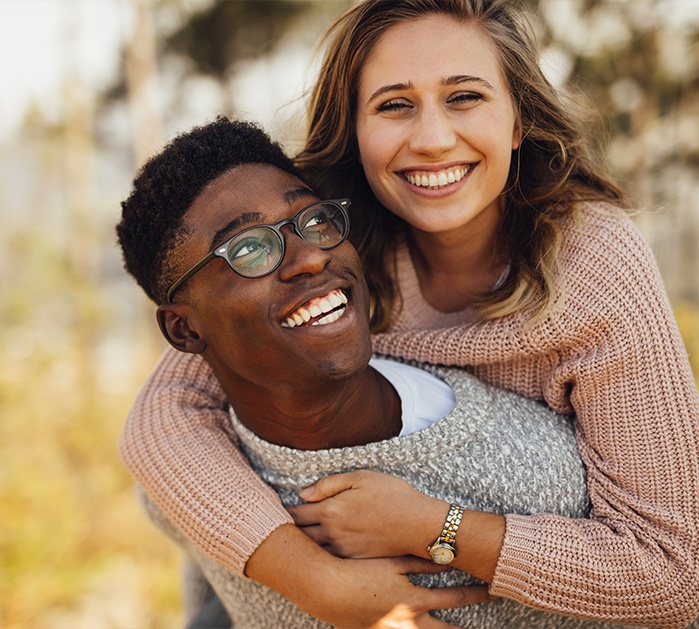 Whether you're missing one, a few, or all of your natural teeth, having gaps in your grin is awkward. You might deal with difficulties feeling confident, eating certain foods, or speaking clearly. If you're ready to enjoy a full set of pearly whites again, Dr. Annie Yu at Avant Dentistry would love to help! She offers custom-made options for replacing missing teeth in Chevy Chase, MD that look and feel great and can be trusted to last. To learn more about your options for replacing missing teeth, give our dental office a call and schedule your consultation!
Why Choose Avant Dentistry for Replacing Missing Teeth?
Master of the Academy of General Dentistry
Putty-Free Digital Dental Impressions
Partnered with Local Specialist for Dental Implant Placement
Dental Bridges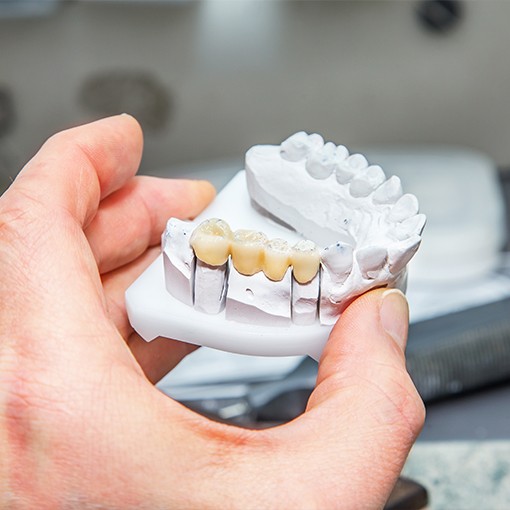 A dental bridge is a simple and effective way to bring back one or even up to three missing teeth in a row. The remaining teeth on either end of the space are fitted with dental crowns, which are bonded to a specific number of artificial teeth that literally "bridge" the gap in the middle. Your bridge can be designed to match the rest of your pearly whites and enable you to chow down on your favorite foods with ease.
Dental Implants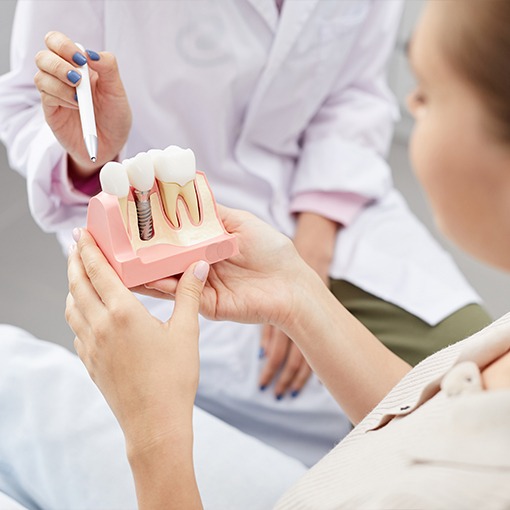 When it comes to their appearance, feel, and function, dental implants are virtually impossible to distinguish from natural teeth. This is because they're the only method of tooth replacement that recreates the roots of the teeth below the gumline in addition to the visible crowns. A specialist surgically places a titanium post in your jaw, where it fuses to the bone and provides potentially lifelong support for any number of replacement teeth.
Learn More About Dental Implants