Dental Implants – Chevy Chase, MD
Permanently Replace Your Missing Teeth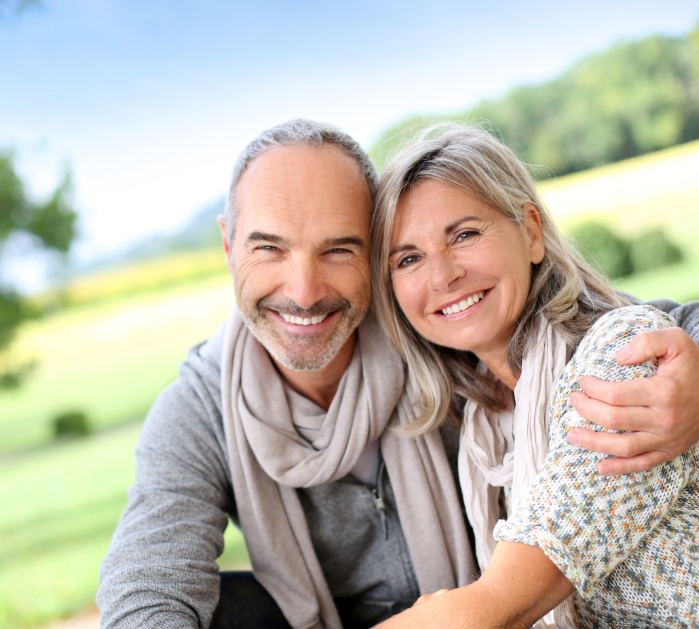 Tooth loss can make so many aspects of everyday life – from eating certain foods to speaking clearly to even laughing and smiling – annoyingly difficult or impossible. Rather than settling for a denture or bridge, why not choose to permanently replace your missing teeth with dental implants? These lifelike prosthetics essentially turn back the clock, making it look and feel as if you'd never lost your teeth in the first place. Dr. Annie Yu partners with a true dental implant expert to ensure safe, high-quality care. Contact Avant Dentistry to learn more about dental implants in Chevy Chase, MD!
Why Choose Avant Dentistry for Dental Implants?
Partnered with a Local Dental Implant Specialist
Digital Dental Impressions Without Messy Putty
Kindhearted Dentist Dedicated to Continuing Education
What Are Dental Implants?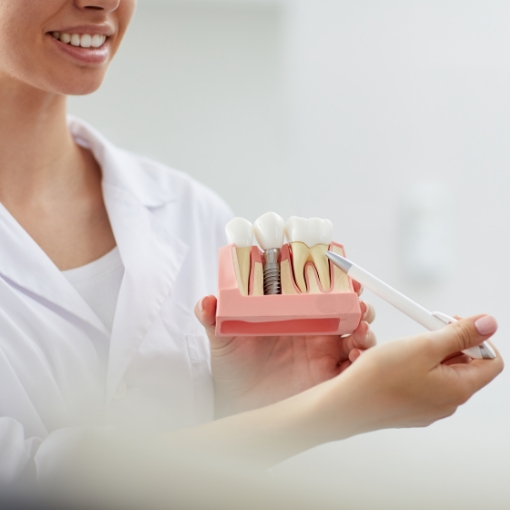 Essentially an artificial tooth root, a dental implant is a small post that is placed into the jawbone to replace the structure of the tooth that was lost. The post is usually made from titanium or other biocompatible substances, meaning that the jawbone bonds with it as if it were a natural tooth. Then, one or more replacement teeth are fixed on top of the implant to bring back the visual portion of your smile.
The 4-Step Dental Implant Process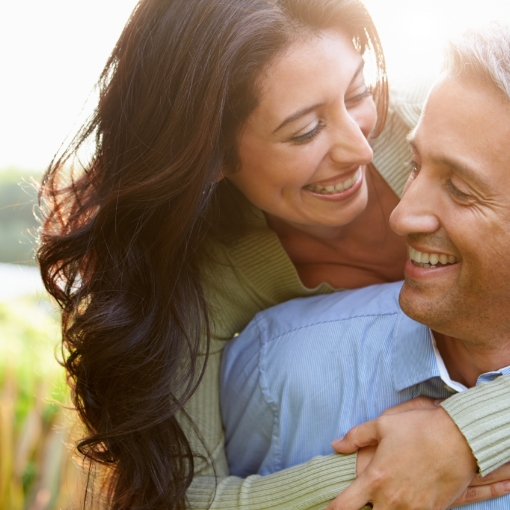 Consultation – The first step in getting dental implants is to meet with Dr. Yu for an initial consultation. Her examination will help her determine whether you're a good candidate, and she can also answer any questions you may have.
Dental implant surgery – Once she has given you the green light, Dr. Yu will refer you to a local specialist to have the implants surgically positioned in your jawbone.
Osseointegration and abutment placement – Next comes osseointegration, the process of your jawbone fusing to the implants, which can take up to six months. Then, you'll undergo another surgical procedure to have abutments placed, which are tiny metal connectors that will secure your replacement teeth. You'll likely wear a temporary restoration as you heal, and throughout this time, Dr. Yu will periodontally modify the temporary and the tissue around it to ensure that it emerges from your gums just as a natural tooth would.
Delivery of final restoration(s) – Finally, Dr. Yu can attach your customized dental crown, bridge, or denture atop your abutments to complete your brand-new pearly whites.
Benefits of Dental Implants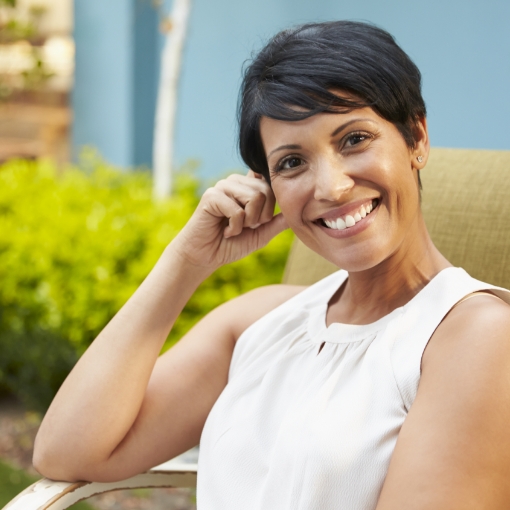 With dental implants, you can look forward to life-changing benefits like:
Stability – Conventional dentures are notorious for shifting out of place, but because implants are rooted in your jaw like real teeth, you can count on your replacement teeth always staying in place.
Enhanced chewing power – With their impressive durability and strength, you should be able to eat practically any food you want with dental implants.
Jawbone preservation – Jawbone loss is a common consequence of tooth loss, and dental implants are the only option that prevents and even reverses this process. As a result, you'll enjoy a reduced risk of future tooth loss and a younger-looking face.
Lasting results – The average lifespan of a dental implant is 30 years, but it can easily last a lifetime!
Who Dental Implants Can Help
Almost any adult patient with missing teeth can be a good dental implant candidate. All that you need is a generally healthy mouth and body as well as a jawbone that is strong enough to support the implants. If that's not currently the case, we can help change that! During your consultation, Dr. Yu can outline your treatment based on the number of teeth you're replacing.
Missing One Tooth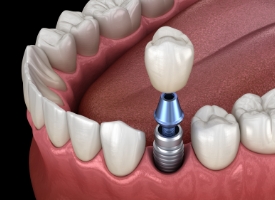 Rather than shaving enamel off of two perfectly healthy teeth to place a dental bridge, a single implant post can be vertically positioned into the space where your tooth used to be. Then, Dr. Yu can top it with a crown that is personalized to mimic the surrounding teeth.
Missing Multiple Teeth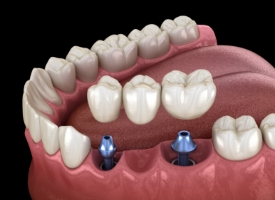 A small number of strategically placed implants can hold a bridge or partial denture in place without the need to alter your natural teeth. These prosthetics are much stronger and more reliable than the traditional versions.
Missing All Teeth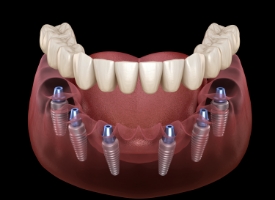 If you're frustrated with a constantly slipping denture, you'll be pleased to hear that just four to eight implants are often enough to hold a full denture firmly in place. Implant dentures fit more comfortably and allow you to chew more easily than regular dentures ever could.
Understanding the Cost of Dental Implants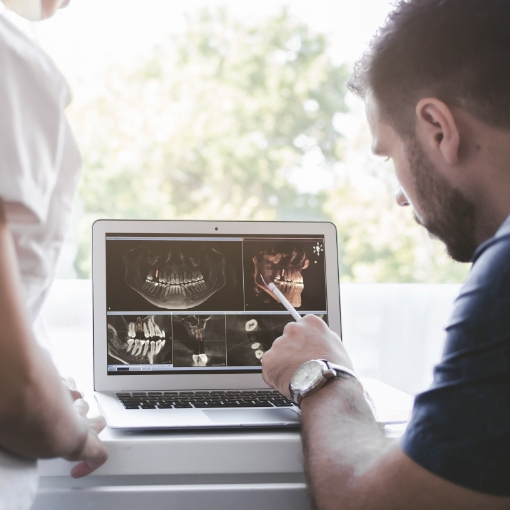 Every patient's dental implant treatment is personalized to meet their specific needs, and because of that, we can't provide a cost estimate until we've reviewed the variables at play. These include the number of implant posts needed, the type of restoration, and any preliminary procedures necessary before implant surgery. Although dental implants usually have an initially higher cost than other tooth replacements, remember that they have the potential to last several times longer, which can make them a more cost-effective investment.