Emergency Dentistry – Chevy Chase, MD
Expert Care for Hurting Smiles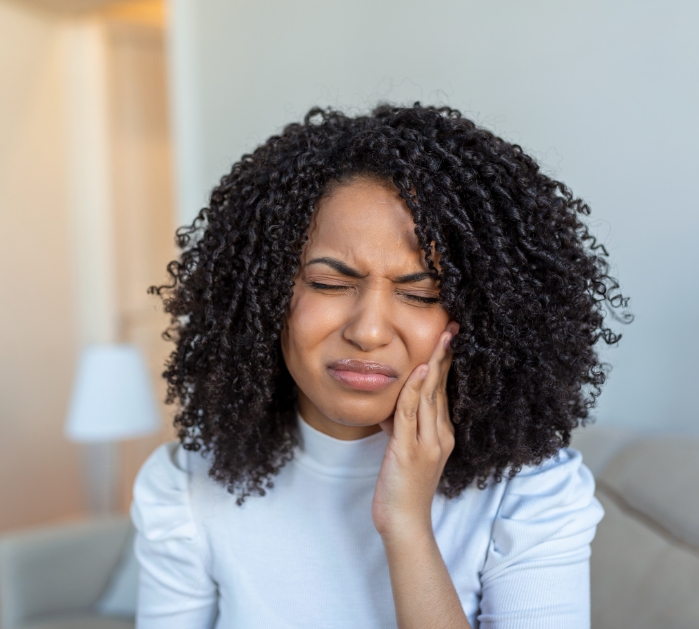 Maybe you bit down too hard on some crunchy food, or maybe an excruciating toothache is keeping you up at night. Whatever the case may be, you need professional attention right away. You might be tempted to make a beeline for the nearest ER, but they won't have the specialized training to successfully treat dental problems. When a dental emergency strikes, get the expert care you need by calling Avant Dentistry. Dr. Annie Yu will get to the bottom of the issue and make sure your smile looks and feels better in no time with emergency dentistry in Chevy Chase, MD!
Why Choose Avant Dentistry for Emergency Dentistry?
Experienced Dentist Committed to Continuing Education
Most Dental Treatments Performed Under One Roof
Warm, Inviting Dental Office
How We Treat Dental Emergencies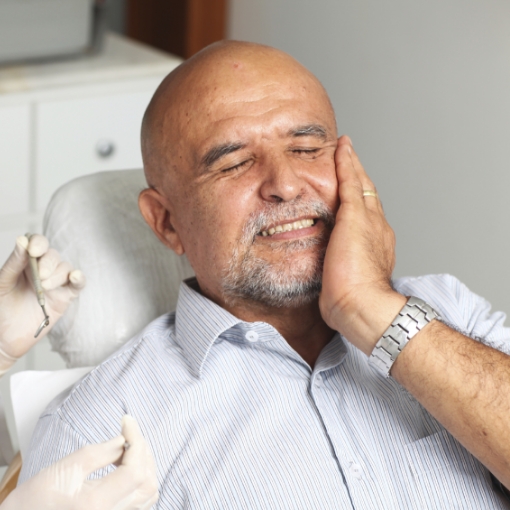 If you or a loved one is experiencing an urgent dental problem, do your best to stay calm. Take a few deep breaths, and then call our dental office. You can then expect us to alleviate the situation by:
Scheduling your appointment – After asking about your symptoms over the phone, we'll determine how quickly you need to come in. We can also provide first aid tips to help you manage your symptoms until then.
Conducting an emergency exam – As soon as you reach our dental office, Dr. Yu will thoroughly examine your teeth, gums, jaw, muscles, and joints to pinpoint the source of your discomfort.
Sharing our findings – Dr. Yu will show you the photographs she has taken of your mouth. From there, she can recommend a course of treatment, but you will be just as involved in the decision as she is.
Caring for your smile – Once you and Dr. Yu have reached an agreement in terms of how to proceed with treatment, she'll get started on healing your smile.
The Most Common Dental Emergencies
It's not uncommon for patients to take a "wait and see" approach when faced with a dental issue. Unfortunately, teeth can't repair themselves, so even if the problem seems small now, ignoring it will likely lead to more serious damage down the road. Here are some examples of dental emergencies that we see often; call us if you find yourself with one of them!
Understanding the Cost of Dental Emergencies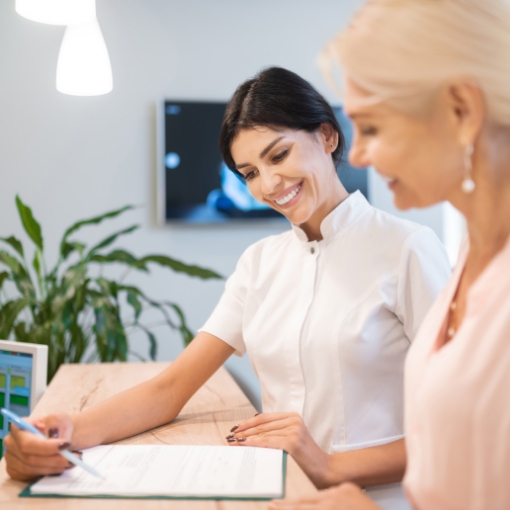 All dental emergencies are different, making it impossible to give a cost estimate until Dr. Yu has had the chance to evaluate your specific situation. However, one thing that all dental emergencies have in common is the fact that putting off treatment will only make them worse over time. Basically, the longer you wait to seek care, the more likely you are to need expensive procedures than you would have if you'd called our dental office as soon as you noticed a problem.
Keys to Preventing Dental Emergencies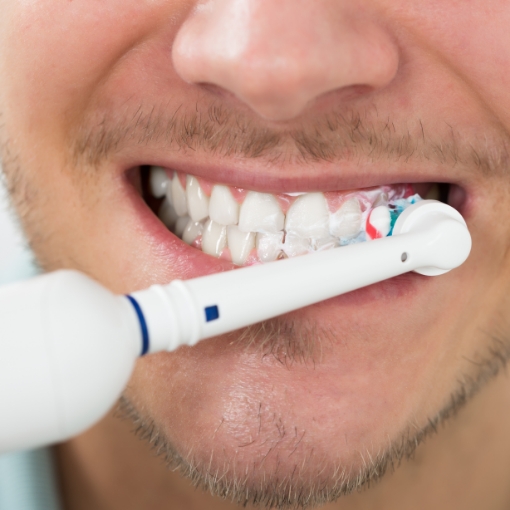 Brush and floss daily to keep your teeth strong and free of infection and decay.
Visit Avant Dentistry at least twice a year so that Dr. Yu can catch minor issues before they spiral into full-blown emergencies.
Always wear a nightguard if you grind your teeth and a mouthguard whenever you play sports.
Don't use your teeth to open packaging/bottles, eat ice, chew on pen caps, or anything other than eating food.
Dental Emergency FAQs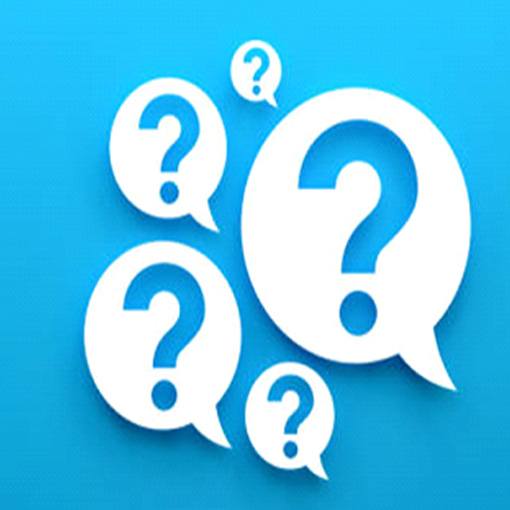 If you need an emergency dentist in Chevy Chase, don't panic! Dr. Annie Yu is here to help. We will get you into the office quickly and Dr. Yu will address your pain and examine your mouth to create a personalized treatment plan. She will explain everything, so you know exactly what to expect on the road ahead. In the meantime, here are the answers to the most frequently asked questions about dental emergencies.
How Should I Sleep with a Toothache?
Toothaches can get worse at night because there's less to focus on and certain factors can trigger pain. You can ensure you don't spend the night tossing and turning by avoiding anything hard, chewy, hot, or cold foods before going to bed. Use salt water to rinse your mouth before calling it a night, which can reduce pain and inflammation. It's also a natural antiseptic to kill bacteria. Take an over-the-counter pain reliever and apply a cold compress to manage your discomfort. Sleep with your pillow elevated, which will prevent blood from pooling in your head to avoid a throbbing toothache from keeping you awake.
Will My Toothache Go Away On Its Own?
A toothache is a sign of an underlying problem that must be treated, so it's unlikely your pain will go away. If your pain suddenly disappears, it can mean your tooth has died and will need to be removed. Instead, it's better to schedule an appointment to have your emergency dentist near Friendship Village pinpoint the source of your discomfort to provide the appropriate treatment, like root canal therapy. You'll avoid tooth loss and reduce your long-term oral health expenses by having the issue addressed quickly.
Do I Need a Dentist If My Chipped Tooth Doesn't Hurt?
Not all chipped teeth hurt, but that doesn't mean you don't need to see a dentist. Even if the break appears minor, serious damage may have occurred. You can also be at risk of additional breaks or fractures. Not to mention, your tooth can be vulnerable to bacteria, which can lead to painful infections. If you're not having any pain, you can wait a day or two for an appointment, but don't put it off for too long.
Will a Chipped Tooth Heal?
Unfortunately, your enamel can't regenerate, which means it won't grow back. At most, it may remineralize, but your tooth will still be vulnerable. Your tooth must be treated to prevent any additional complications. Dental bonding is often used to treat minor breaks, while more significant damage may require a crown. No matter the method, Dr. Yu will create natural-looking results.
Is a Broken Denture a Dental Emergency?
A broken denture is a dental emergency in Chevy Chase. You can't go without any teeth, so it's important to see a dentist quickly. Avoid using any over-the-counter repair kits or home remedies to prevent causing more damage. Instead, use an old denture if possible. We will provide the necessary repairs or replacements to restore your complete, beautiful smile quickly.