Dental Team – Chevy Chase, MD
Trusted Dental Care
You Deserve
A welcoming and trusted dental team can make all the difference in a patient's visit to our dental office. We know it takes more than just the dentist to keep individuals coming back, which is why Dr. Yu is pleased to work alongside Aycan, our patient care coordinator. When visiting our dental office, you can expect to have a positive experience when working with Aycan, who will go over your treatment and ensure you have all the information you need to feel confident in your dental treatment.
Aycan, Patient Care Coordinator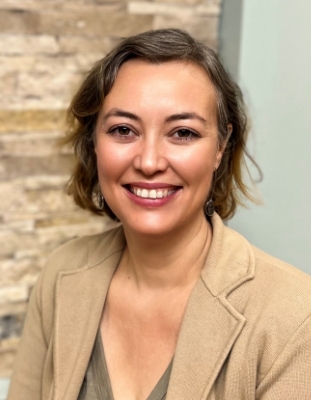 Aycan says that seeing a patient leave our dental office with a smile is the best part of her job, and she's here to make sure that happens by delivering a positive experience from the moment someone steps through the door. She received her training in her native Turkey and has a Master of Science in Management from the University of Manchester.
Aycan and her husband are high school sweethearts, and they now have one daughter. Her hobbies include cooking, doing sudoku, and listening to jazz. She likes music so much that she is currently learning how to play the piano!