Cosmetic Dentistry – Chevy Chase, MD
Let Us Transform Your Smile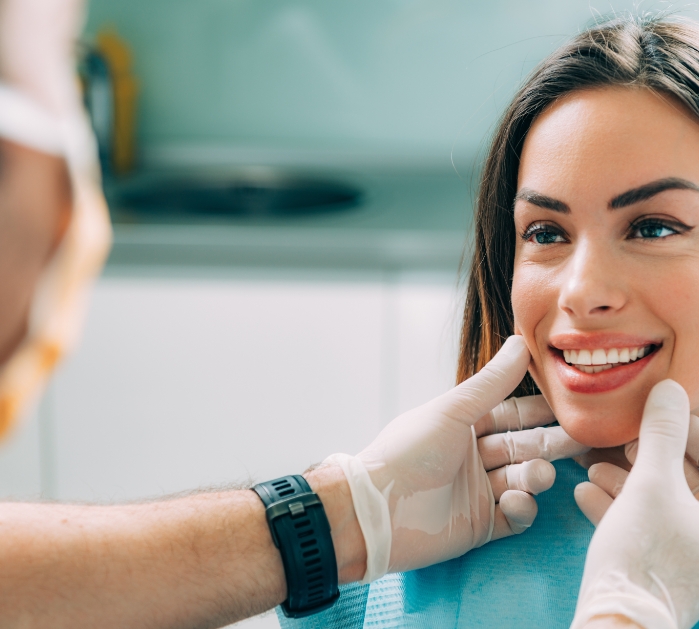 It doesn't take a dentist to see the power of a beautiful smile. When you feel confident about the way your teeth look, people are more likely to view you as attractive, healthy, successful, and more. If your teeth are far from looking their best, Dr. Annie Yu would be more than happy to help at Avant Dentistry. With her impressive skills and experience, there's no limit to the smile transformations you can make with cosmetic dentistry in our Chevy Chase, MD dental office! Contact the dental office today to set up your initial consultation for cosmetic dentistry.
Why Choose Avant Dentistry for Cosmetic Dentistry?
Experienced Dentist Who Highly Values Continuing Education
Member of the American Academy of Cosmetic Dentistry
Personalized Treatments from a Genuinely Caring Dentist
Porcelain Veneers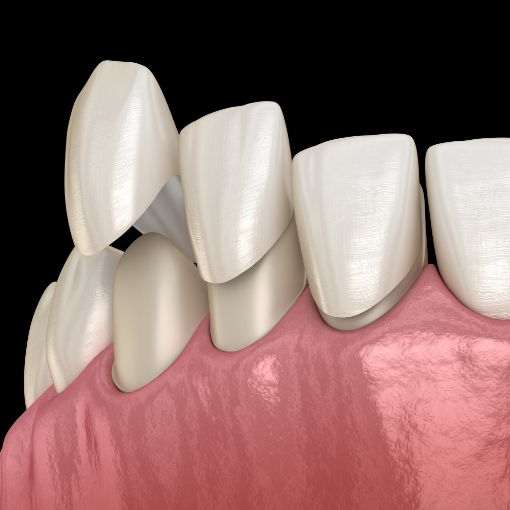 With veneers, practically all of your smile's cosmetic issues can disappear in as little as two appointments. These thin ceramic shells can be bonded to the front surfaces of your teeth to instantly mask stains, chips, cracks, small gaps, misshapen teeth, and even mild cases of misaligned or rotated teeth. Every veneer is custom-made, so your results will appear flawlessly natural and can last for 15+ years.
Metal-Free Dental Crowns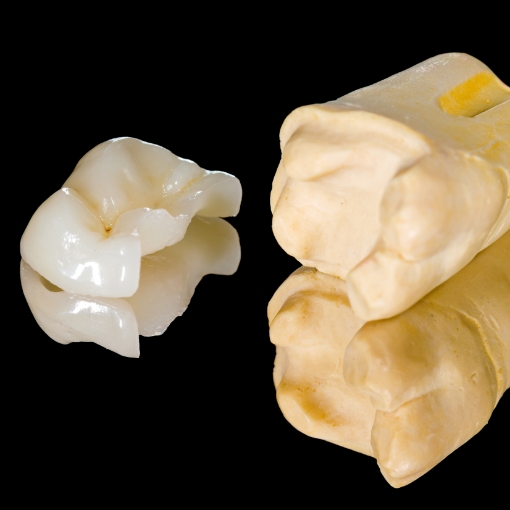 Although dental crowns are primarily recommended to repair damaged teeth, we can also use them to cover up stubbornly discolored, worn, or misshapen teeth and make them look their best. These crowns are made from metal-free, tooth-colored materials like EMAX and zirconia. Once placed, only you and Dr. Yu should even be able to differentiate the crowned tooth from the rest of your teeth!
Cosmetic Dental Bonding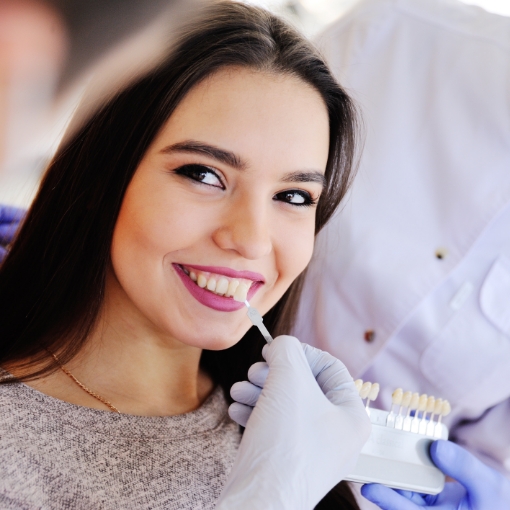 If you'd like to correct several dental imperfections but don't have a lot of time, then cosmetic bonding might be the ideal solution for you. In about one hour, Dr. Yu can eliminate small stains, chips, or gaps using composite resin, which can be shaded to precisely mimic the natural color of your teeth. She'll simply sculpt the resin over the flaws in question until they're completely covered, harden the resin into place, and voila! You'll have lifelike results that can last for five to ten years.
Teeth Whitening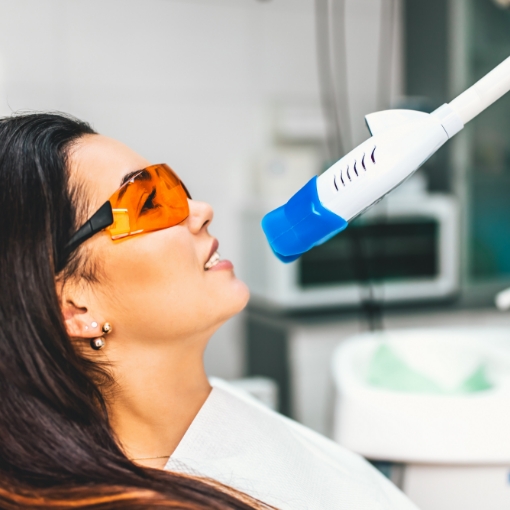 Having bright teeth can do wonders for your self-confidence, but the whitening kits in drug stores seldom deliver dramatic enough results. If you really want to make a difference in the shade of your smile, we offer professional-strength Opalescence Boost teeth whitening that can lighten your teeth in a single hour-long appointment. We also offer Opalescence take-home whitening kits that can give you the same results after a few short weeks of daily use.
Gum Recontouring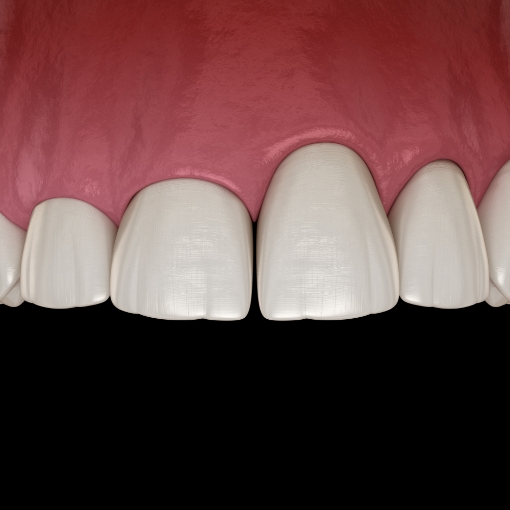 Do your teeth look short, stubby, or unbalanced because of a "gummy" smile? An uneven gumline or excessive gum tissue can throw your overall smile off-center, but luckily, Dr. Yu can quickly and easily correct such imperfections with a procedure called gum recontouring. With her Picasso soft tissue laser, she can precisely reshape your gumline to reveal previously hidden tooth enamel and balance out your grin as a whole.
Smile Makeovers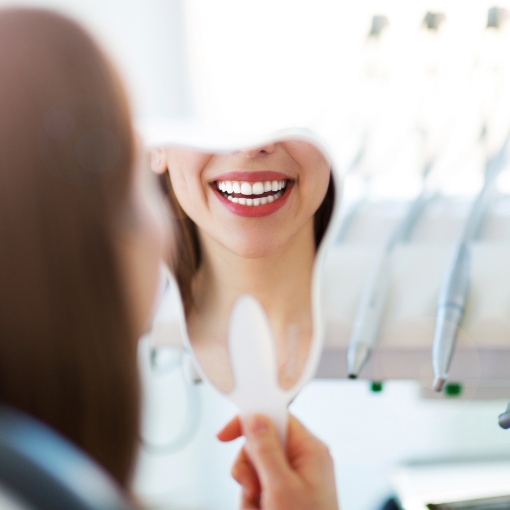 No two smiles are exactly alike, and some require more work than others to create the ideal results. Your dream smile may feel impossibly out of reach now, but with a customized smile makeover plan, Dr. Yu can ensure that's not the case! She'll combine various cosmetic and/or restorative treatments in such a way that you can achieve the exact grin you want in as efficient a manner as possible.
Understanding the Cost of Cosmetic Dentistry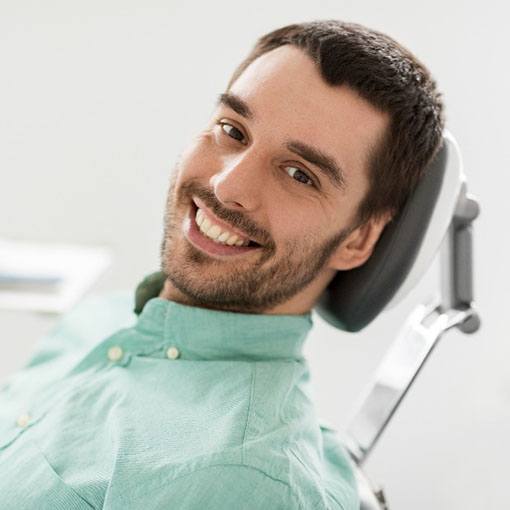 Your consultation with our Chevy Chase cosmetic dentist, Dr. Yu, is dedicated to learning all about your smile goals, determining which cosmetic dental service is best for you, and creating your custom treatment plan. Of course, part of that process is reviewing the financial information, like an estimate of the cost and how you can make the cost of your care more affordable. Of course, if you'd like to learn more on the topic before your appointment, then you can read on as well!
Which Cosmetic Dental Service Is Right for Me?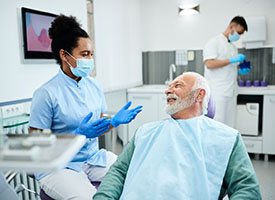 At Avant Dentistry, we offer multiple smile-enhancing treatments, including:
Veneers – This cosmetic dental service is one of the most popular because it effectively addresses several dental imperfections at once. Plus, the treatment process can be completed in three visits or less, and the results can last for 15+ years! So, while the upfront cost may be higher compared to other treatments, it could be the most cost-effective option over time.
Cosmetic Dental Bonding – This treatment isn't just quick and painless; it's also one of the most cost-effective options. Although the results won't last for decades (like veneers), our talented team can use this treatment to fix several noticeable imperfections, from chips and stains to gaps.
Teeth Whitening – If stains are the source of your worries, then teeth whitening is a great option. Professional treatments aren't just personalized to your specific smile goals, but they also use custom applicators and powerful whitening gels to deliver noticeable, long-lasting results. Simply put, while they require a higher investment than store-bought options, they are well worth your money.
Cosmetic Dentistry Can Be an Investment Worth Making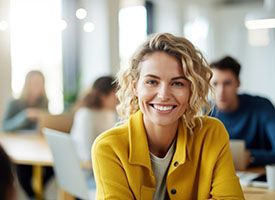 The reality is that cosmetic dentistry isn't just an investment in your confidence. While it will no doubt have a positive impact on your self-esteem, it's also important to know that many of these treatments – including veneers and cosmetic bonding – can improve the function of your smile. Furthermore, your oral health can benefit from these treatments because you're more likely to brush, floss, and rinse with mouthwash consistently if you love your smile. Lastly, it's worth noting that study after study has shown that a beautiful smile can positively impact your personal and professional life. So, there's really no end to how investing in your smile can benefit you!
How to Make Cosmetic Dentistry Affordable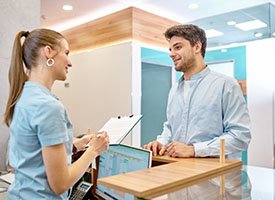 If you want to whiten your teeth, but you are worried about the cost of your cosmetic dental treatment near Friendship Heights, we highly recommend scheduling an appointment with our team. That way, we can give you an accurate estimate of the cost and review all of the financial solutions available to you. Of course, we will also answer any questions you have about the price and do what we can to make sure this doesn't stand in the way of you achieving the bright, beautiful smile you deserve.
Cosmetic Dentistry FAQs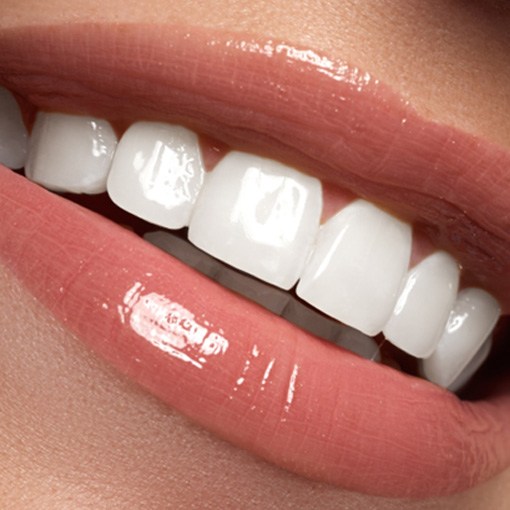 Do you have questions about cosmetic dentistry? Are you unsure whether you should undergo teeth whitening, veneer placement, or even gum recontouring? It's natural to have concerns or even feel uninformed about the possibility of treating your smile in such a dramatic way. However, our team at Avant Dentistry wants you to feel confident and assured in your decision, which is why we've provided the answers to some of the most common questions asked by our patients. Review the information below and feel free to call our office should you wish to discuss your inquiries further.
Is Cosmetic Dentistry Expensive?
The cost of cosmetic dentistry is certainly a facet that many patients must consider before agreeing to move forward with treatment. While it is costlier than other services because it is not covered by dental insurance, it is certainly not out of reach. There are ways to lower out-of-pocket expenses, and you can always opt for less invasive, less complex procedures while still receiving outstanding and transformational results.
During your initial consultation with your cosmetic dentist near Friendship Village, you will receive an estimated cost breakdown of your care so that you can determine how you plan to pay for your new smile.
How Can Cosmetic Dentistry Change Your Life?
Cosmetic dentistry may focus more on the aesthetics associated with your smile, but the effects of these services carry on to your oral, mental, behavioral, and physical health as well. When you like the way your smile looks, you're more apt to take better care of it, which means your smile and oral health will benefit. And since the mouth and body are closely connected, the fewer issues that occur inside the oral cavity, the less likely you'll be to experience problems throughout the body that are commonly linked to conditions that form inside the mouth.
Also, feeling good about the way you look helps to improve your mental health, which can have a positive impact on your personal and professional life.
How Do I Know If I Need Cosmetic Dentistry?
The only way to know if you need cosmetic dentistry is to look at your smile and see if there are any flaws you would like to have treated. Meeting with a member of our team will help to identify problem areas and discuss possible solutions to help improve your smile's appearance. After reviewing your oral and overall health to ensure you show no signs of decay, cavities, or gum disease, we will develop a personalized treatment plan to help pull together which service(s) will most benefit the health and future of your smile.
What Is the Difference Between a Dentist and a Cosmetic Dentist?
Individuals who are licensed dentists must have a DDS or DMD degree from an accredited dental school. However, to practice cosmetic dentistry, it is necessary to undergo advanced training to be able to perform some of the services listed as part of this type of dental care (i.e., veneer placement, teeth whitening, gum recontouring, etc.).
Cosmetic dentistry is not considered a specialization according to the American Dental Association, but it is a component of dentistry that many professionals can learn, train, and gain experience in providing.